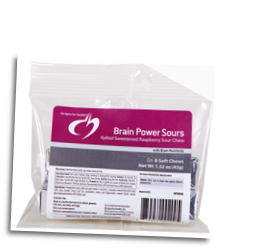 Click to enlarge image(s)
Brain Power Sours
by Designs for Health
1 case (10 bags)



If you like Starburst® candy, you will love these chewy, healthy, raspberry flavored treats sweetened with xylitol. This natural and beneficial sweetener has a glycemic index of 7 and supports the health of teeth and gums. Brain Power Sours are perfect for kids and people of all ages who want to support brain wellness.*

*These statements have not been evaluated by the Food and Drug Administration. This product is not intended to diagnose, treat, cure or prevent any disease.