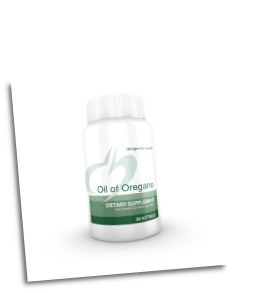 Click to enlarge image(s)
Designs For Health
Oil of Oregano 150 mg 60 softgels


Oil of oregano has powerful anti-yeast, anti-bacterial, and anti-viral properties, as well as intestinal cleansing benefits. It is often used with intestinal Candida/yeast, and as a first aid to help treat food poisoning. Oregano Oil has also been found to have powerful antioxidant effects. This Oil of Oregano product is standardized to 60-75%carvacrol.

*These statements have not been evaluated by the Food and Drug Administration. This product is not intended to diagnose, treat, cure or prevent any disease.