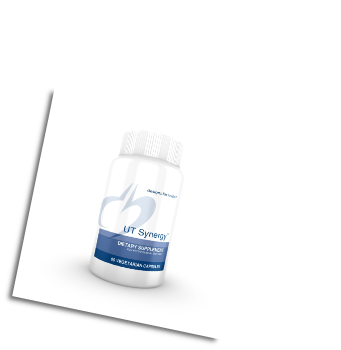 Click to enlarge image(s)
UT Synergy by Designs For Health is designed to help maintain optimal urinary tract function. A blend of nutrients, botanicals, and nutraceuticals have been combined in order to limit inflammation and tissue irritation, and it can provide a natural alternative or complimentary therapy for mild acute and chronic urinary tract infections.

*These statements have not been evaluated by the Food and Drug Administration. This product is not intended to diagnose, treat, cure or prevent any disease.