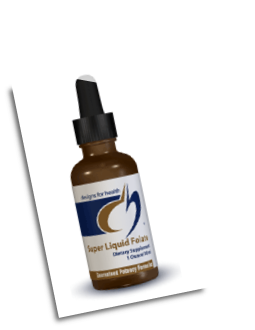 Click to enlarge image(s)
Super Liquid Folate contains a highly absorbable form of folic acid that assures maximal absorption and assimilation. This proprietary formula by Designs for Health Nutritional Supplements is better absorbed than other liquid suspensions of folic acid. This is due to their unique manufacturing process which makes folic acid highly soluble in water. Research suggests that folic acid is an important nutrient for maintaining artery health.*

*These statements have not been evaluated by the Food and Drug Administration. This product is not intended to diagnose, treat, cure or prevent any disease.