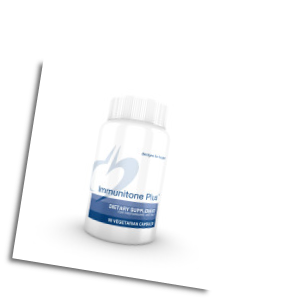 Click to enlarge image(s)
Designs For Health
Immunitone Plus™ 90 capsules


This powerful immune supportive formula combines herbs that have antiviral and antibacterial abilities as well as the ability to maintain Natural Killer (NK) cell activity and cytokine synthesis. Immunitone Plus is safe enough to use for chronic viral conditions, and in cases of a weak immune system and acute illness.* There is impressive research on every ingredient of Immunitone. This formula is extremely powerful yet safe enough to use in high doses for acute applications, while also being suitable for long-term use in chronic conditions. This formula contains green tea standardized to a very high level of EGCG as well as standardized Echinacea augustifolia, Andrographis paniculata, and even Goldenseal. Standardized herbs contain optimal and consistent amounts of the most active compounds.

*These statements have not been evaluated by the Food and Drug Administration. This product is not intended to diagnose, treat, cure or prevent any disease.

Trademark Information: ImmunEnhancer™ is provided under license by Larex, Inc.