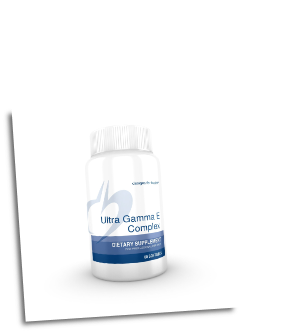 Click to enlarge image(s)
Designs For Health

Ultra Gamma E Complex (Formerly High Gamma/Delta Vitamin E) 60 softgels

All natural, Ultra Gamma Vitamin E is the most complete formulation of key vitamin E fractions offering high levels of gamma and delta tocopherol in addition to alpha tocopherol. Numerous studies point to the greater effectiveness of delta and gamma tocopherol fractions versus alpha tocopherol alone.

*These statements have not been evaluated by the Food and Drug Administration. This product is not intended to diagnose, treat, cure or prevent any disease.

WARNING: Consult your health care practitioner before use if you are taking blood thinning medication or have a history of rheumatic heart disease.