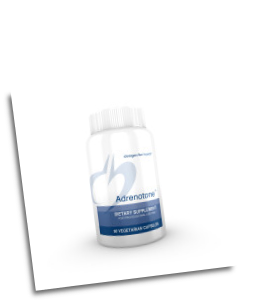 Click to enlarge image(s)
Adrenotone - 90 vegetarian caps by Designs For Health


Adrenotone™ is a combination of standardized herbs and nutrients which are known for rejuvenating the adrenals. This product is designed to promote healthy cortisol levels, hypothalamic and pituitary function (HPTA axis), and catecholamine production (dopamine, norepinephrine, and epinephrine).**

* Adrenotone™ does not contain glandulars.

**These statements have not been evaluated by the Food and Drug Administration. This product is not intended to diagnose, treat, cure or prevent any disease.

WARNING: Not recommended for use by pregnant or lactating women or if you have hypertension. Consult your health care practitioner before use if you have or have had kidney or liver disorders or have diabetes. Discontinue use and consult your health care practitioner if you experience sleeplessness, headache or heart palpitations.