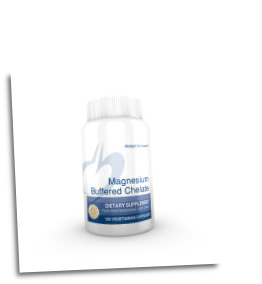 Click to enlarge image(s)
Designs For Health Magnesium Buffered Chelate 120 VCap


Magnesium Buffered Chelate is one of the best absorbed forms of magnesium. Each capsule provides 150 mg of elemental magnesium. This product should not cause any of the unfavorable gastrointestinal symptoms associated with magnesium supplementation due to the very stable chelate formed between two glycine molecules and each magnesium ion via a patented process.

Made with non-GMO ingredients.
*These statements have not been evaluated by the Food and Drug Administration. This product is not intended to diagnose, treat, cure or prevent any disease.

Trademark Information: The Albion Medallion design is a registered trademark of Albion Laboratories, Inc. Chelate covered by U.S. Patents 5,516,925 and patents pending.